UNS S32100 and SS 321H pipes UNS S32109| Stainless Steel 321 Pipes And Tube
321 is the best option when using in high-temperature environments of up to 900-degree Celsius. Stainless steel 321 mostly used in manufacturing heat exchangers, pressure vessels, pharmaceuticals, and chemical processing equipment. Stainless steel 321 pipes refer to as UNS S32100 is available in both seamless and welded form in various sizes. Stainless Steel 321 seamless & welded pipes and tubes can be offered in random lengths, varied types and various forms.
Why we use stainless steel 321 Pipes & Tubes?
Delivery within a Time: Nine Piping Solutions is the fastest and quickest of delivering the high-quality stainless steel 321 pipes and tubes.

Custom Sizes: We produce high quality stainless steel 321 in various schedule (SCH 10 – SCH XXS) and in various length (Single Random, Double Random & Cut Length).

Competitive Prices: These UNS S32100/UNS S32109 are available withn a competitive price range.

Offer Premium quality material and only single target to satisfy the customer
Applications of SS 321 pipe and tubes are:
Oil refinery equipment, industrial boilers, pressure vessels, chemical and pharmaceutical equipment, heat exchangers, petrochemical refineries, Aerospace – piston engine manifolds, Chemical Processing, Expansion Joints, Food Processing – equipment and storage, Petroleum Refining – polythionic acid service, Waste Treatment – thermal oxidizers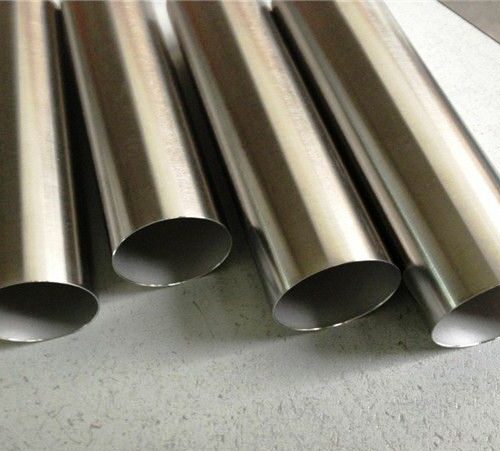 Specification
| | |
| --- | --- |
| Standard | 321 –     ASTM /ASME A/SA 213 / 249 / 269 / 312 / 358 CL. I to V |
| SEAMLESS 321 Pipes & Tubes | 1/2″ NB – 16″ NB |
| ERW 321 Pipes & Tubes | 1/2″ NB – 24″ NB |
| EFW 321 Pipes & Tubes | 6″ NB – 100″ NB |
| Certifications | IBR AND NON IBR |
| Schedule | SCH 10 – SCH XXS |
| Type | Seamless / ERW / EFW/ Fabricated / LSAW Pipes |
| Form | Round, Square, Rectangular, Hydraulic Etc |
| Length | Single Random, Double Random & Cut Length. |
| End | Plain End, Beveled End, Threaded |
| | |