Stainless Steel 309/310 Pipes And Tube | ASTM /ASME A/SA 213 / 249 / 269 / 312 / 358
Nine Piping Solutions has a cluster of stainless steel 309/310 pipe and tubes as a manufacturer, producer, exporter and supplier to the domestic and global customers. We have a brilliant capacity of providing the varied range of SS 309/310 pipes and tubes which is also known as WNR 1.4841/1.4845 pipes & tubes. We include stainless steel welded pipe, seamless pipe, welded tube, welded tube products in a large variety of grades and standard such as ASTM /ASME A/SA 213 / 249 / 269 / 312 / 358.
The large inventory of SS 309/310 are available to ship to the number of locations. We believe in maintaining the perfect relationships with the client and enable to fulfill each requirement of the client in an efficient timely manner. Stainless Steel 309 pipes, SS 310 pipes welded tubing are one of the best products in all pipes and tubes collections that includes amazing features like corrosion resistance, especially with higher imperviousness to setting and cleft consumption in chloride situations.
These UNS S31000/S31003 Pipes and Tubes are being created under the strict heading of experienced quality managers according to the industry set rules and standards. These grades are available in altered sizes and thicknesses according to the need of the customers at business sector driving costs.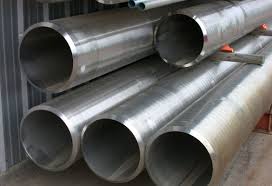 Specialization
Standard
309 –     ASTM /ASME A/SA 213 / 249 / 269 / 312 / 358 CL. I to V
310 – ASTM /ASME A/SA 213 / 249/ 269 / 312 / 358 CL. I to V
Application
Furnace parts, Oil burner parts, Carburising boxes, Heat Treatment baskets and jigs, Heat Exchangers, Welding filler wire and electrodes.
SEAMLESS 309/310/310S Pipes & Tubes
1/2″ NB – 16″ NB
ERW 309/310/310S Pipes & Tubes
1/2″ NB – 24″ NB
EFW 309/310/310SPipes & Tubes
6″ NB – 100″ NB
Tubing Size
1/8″NB TO 30″NB IN  [THIS ROW NOT REQUIRED]
Certifications
IBR AND NON IBR
Schedule
SCH 10 – SCH XXS
Type
Seamless / ERW / EFW/ Fabricated / LSAW Pipes
Form
Round, Square, Rectangular, Hydraulic Etc
Length
Single Random, Double Random & Cut Length.
End
Plain End, Beveled End, Threaded