Hastelloy Buttweld fittings | HASTELLOY 276,HASTELLOY C-22 , HASTELLOY B-2
Nine Piping Solutions is one of the well – known trader and dealer of Hastelloy B-2 Tee Butt Weld Pipe Fittings, which is used in chemical process equipment and desulfurization of flue gas equipment.
Hastelloy B-2 Cross Butt Weld Pipe Fittings has excellent corrosion resistance in a wide range of corrosive media including, sulphur compounds and chloride ions. Hastelloy B-2 Pipe Reducer is resistant to the formation of grain boundary precipitates in the weld heat – affected zone, thus making it suitable for most chemical process applications in an as welded condition. Meanwhile, these Hastelloy B-2 Pipe Bend are also being offered in customized sizes and shapes to our customers. The addition of a small percentage of the alloying elements under consideration makes Hastelloy B-2 Stub End Butt Weld Pipe Fittings possible to retard the transformation more effectively and hence to produce better physical properties.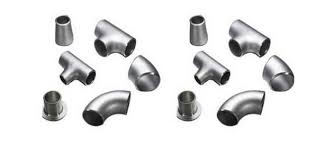 Specialization
| | |
| --- | --- |
| Standard | ASME/ANSI B16.9, ASME B16.28, MSS-SP-43 |
| Specification | ASTM B366 / ASME SB366 |
| Size | Seamless Butt Weld Fittings: 1/2″ – 10″, Welded Butt Weld Fittings: 1/2″ – 48″ |
| Thickness | 5s, 10s, 40s, 80s, 10, 20, 40, STD, 60, 80, XS, 100, 120, 140, 160, XXS available with NACE MR 01-75 |
| Type | Seamless / Welded / Fabricated |