Hastelloy Buttweld fittings | HASTELLOY 276,HASTELLOY C-22 , HASTELLOY B-2
Nine Piping Solutions is one of the well – known trader and dealer of Hastelloy C276 Tee Butt Weld Pipe Fittings, which is used in chemical process equipment and desulfurization of flue gas equipment.
Hastelloy C276 Cross Butt Weld Pipe Fittings has excellent corrosion resistance in a wide range of corrosive media including, sulphur compounds and chloride ions. Hastelloy C276 Pipe Reducer is resistant to the formation of grain boundary precipitates in the weld heat – affected zone, thus making it suitable for most chemical process applications in an as welded condition. Meanwhile, these Hastelloy C276 Pipe Bend are also being offered in customized sizes and shapes to our customers. The addition of a small percentage of the alloying elements under consideration makes Hastelloy C276 Stub End Butt Weld Pipe Fittings possible to retard the transformation more effectively and hence to produce better physical properties.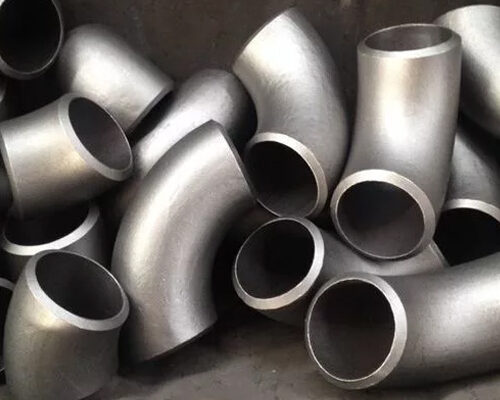 Specialization
| | |
| --- | --- |
| Standard | ASME/ANSI B16.9, ASME B16.28, MSS-SP-43 |
| Specification | ASTM B366 / ASME SB366 |
| Size | Seamless Butt Weld Fittings: 1/2″ – 10″, Welded Butt Weld Fittings: 1/2″ – 48″ |
| Thickness | 5s, 10s, 40s, 80s, 10, 20, 40, STD, 60, 80, XS, 100, 120, 140, 160, XXS available with NACE MR 01-75 |
| Type | Seamless / Welded / Fabricated |