Nickel Pipes & Tubes | NICKEL 200, NICKEL 201
Nine Piping Solutions is well-known amongst the customers for providing a quality approved collection of Nickel Alloy 201 Sheets Plates and Coils to the respected patrons. Nickel 200 Sheets (UNS N02201) has a low annealed rigidity and extremely low work – toughening rate. Nickel 200 Plates is used in food handling machinery, general corrosion – resistant structures and parts, caustic solutions, etc.
By means of Nickel 201 Perforated Coils, the limitations of both alloys are merged into a solitary dual chemistry that outcomes in a distinct alloy by means of the finest features of both.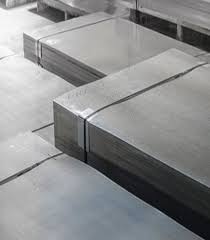 Specialization
| | |
| --- | --- |
| Specifications | ASTM / ASME SB 162 |
| Size | 1000 mm x 2000 mm, 1220 mm x 2440 mm, 1500 mm x 3000 mm, 2000 mm x 2000 mm, 2000 mm x 4000 mm |
| Thickness | 0.1mm to 12 mm Thk |
| Form | Coils, Foils, Rolls, Plain Sheet, Shim Sheet, Strip, Flats, Blank (Circle), Ring (Flange) |
| Finish | Hot rolled plate (HR), Cold rolled sheet (CR), 2B, 2D, BA NO(8), SATIN (Met with Plastic Coated) |