Inconel Flanges |Inconel 625
We, Nine Piping Solutions are one of the most acclaimed names in Manufacturing and Exporting of Inconel 625 Flanges. Inconel Alloy 625 flanges are a nickel-chromium-molybdenum composite with niobium included.
This gives high caliber without an invigorating warmth treatment. We offer a wide range of Inconel 625 Flanges like Slip On Flanges, Socket Weld Flanges, Blind Flanges, Lapped Flanges, Screwed Flanges, Weld Neck Flanges, Reducing Flanges, Spectacle Flanges, Plate Flanges, Plate Blank Flanges and Screwed Flanges.
Inconel 625 has high strength and toughness in the temperature range cryogenic to 2000°F (1093°C) which is derived largely from the solid solution effects of the refractory metals, columbium and molybdenum, in a nickel-chromium matrix. Alloy 625 has excellent fatigue strength and stress-corrosion cracking resistance to chloride ions. Typical applications for Alloy 625, Inconel 601 Flanges have included heat shields, furnace hardware, gas turbine engine ducting, combustion liners and spray bars, chemical plant hardware and special seawater applications.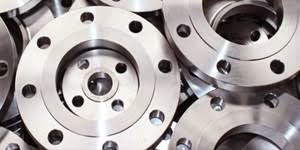 Specialization
| | |
| --- | --- |
| Standard | ASTM B564 / ASME SB564 |
| Grade | Inconel Alloy 625 (UNS N06625), Werkstoff nr.2.4856 |
| Size | 1/2″NB TO 60″NB |
| Dimension | ANSI/ASME B16.5, B 16.47 Series A & B, EN-1092, BS4504, BS 10, B16.48, DIN, etc. |
| Specialize | ASME Flanges, ANSI Flanges, DIN Flanges, BS Flanges, EN Flanges, SORF Flanges, BLRF Flanges, SWRF Flanges, WNRF Flanges, etc |