Hastelloy C276 Round Bar
Nine Piping Solutions is one of the famous suppliers and manufacturers of Hastelloy C 276 Round Bars, Hastelloy C276 Round Bar & Hastelloy C276 Rods, ASTM B574 Hastelloy C276 Round Bars, Hastelloy C276 ASTM B574 Bar, ASME SB 574 Hastelloy C276 Roads which is thick in the warmth treated condition at 1370 °C (2500 °F), fast extinguished, has a normal Olsen glass profundity of 0.48″.
Hastelloy C-276 composite Round Bars can be fashioned, hot-disturbed and affect expelled. Compound C276 Bars welding items are utilized as coordinating arrangement filler material for welding C276 amalgam fashioned and cast items, for unique welding applications including other nickel-chromium-molybdenum composites and stainless steels, and for weld overlay or cladding of steels. Parts which have been hot-shaped in Hastelloy C-276 combination Bars ought to be arrangement warm treated before definite creation or establishment, if conceivable. At all temperatures beneath the breaking point and at focuses lower than 65 Wt % in Hastelloy C-276 combination Rods, tests have indicated erosion rates of under 5mpy (0.13 mm/y). A typical arrangement in Alloy C276 Rods for surveying the resistance of materials to this greatly ruinous type of assault is bubbling 45% magnesium chloride (ASTM Standard G 36), regularly with focused on U-twist tests.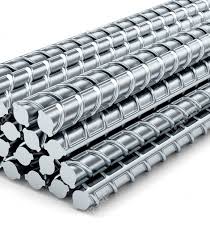 Specialization
| | |
| --- | --- |
| Standard | ASTM B574 / ASME SB574, ASTM B622, ASTM B619, ASTM B626, ASTM B575, ASTM F467, ASTM F468, ASTM B366, ASTM B574 Round Bar & ASTM B574 Rods |
| Grades | Hastelloy C276 (UNS N10276) Round Bars 2.4819 |
| Length | 100 mm to 3000 mm Long & Above |
| Form | Round, Square, Hex (A/F), Bush, Rectangle, Flat, Wire Mesh |