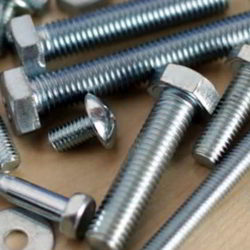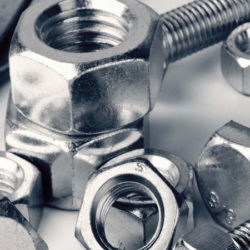 Incoloy Fasteners | INCOLOY 800 , 800H ,800 HT
Nine Piping Solutions offers an extensive quality collection of Incoloy Alloy 800 / 800H / 800HT Fasteners (Nuts Bolts), which is extremely resistant to corrosion and even in acidic environment. Because of its high nickel and chromium content, Incoloy 800 Hex Head Bolts resist oxidation and carburization at high temperatures. The chemical balance allows the Incoloy 800H Square Nuts to exhibit excellent resistance to carburization, oxidation and nitriding atmospheres.
For the first time, aluminum and titanium were listed as purposeful additions, and annealed Incoloy 800HT U-Bolts was differentiated from solution – annealed material. Incoloy 800 Lock Nuts will not become embrittled even after long periods of usage in the 1200 Degree F – 1600 Degree F range where many stainless steels become brittle. The restricted chemical compositions, combined with the high temperature anneal, assure these materials have greater creep and rupture strength when compared to Incoloy 800H Eye Bolts.
Specialization
| | |
| --- | --- |
| Standard | DIN, ASTM, BS and all International Standards |
| Size | M3 – M56 | 3/6″ to 2″ |
| Specification | ASTM B 408 ASME SB 408 |
| Length | 3 mm to 200 mm |