Incoloy Buttweld fittings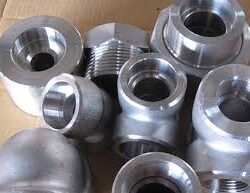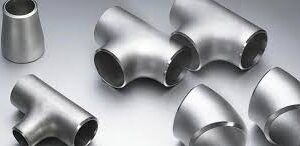 Incoloy Buttweld fittings | INCOLOY 800 , 800H ,800 HT
 On the other hand, Incoloy 800H 45Degree Elbow Pipe Fittings (UNS N08810) is in fact an iron-nickel-chromium alloy having the same basic composition as Incoloy 800, with significantly higher creep rupture strength. Applications of Incoloy 800HT Long Radius Elbow (UNS N08811) have extended from petrochemical processing reformer tubing, to bellows and flare tips in refinery service.
Nine Piping Solutions offers a wide quality range of Incoloy 800 / 800H / 800HT Butt Weld Pipe Fittings, which are manufactured by using optimum quality metals and alloys. Incoloy 800 90Degree Elbow Pipe Fittings (UNS N08800) was the first of these alloys and it was slightly modified into Incoloy 800H.
Incoloy 800 Short Radius Elbow Pipe Fittings has further modifications to the combined titanium and aluminum levels to ensure optimum high temperature properties. Incoloy 800H Concentric Reducer Pipe Fittings is an iron – nickel – chromium alloy with moderate strength and good resistance to oxidation and carburization at elevated temperatures. Incoloy 800HT Eccentric Reducer monitors and maintains the ultimate chemical properties for high – temperature strength and resistance to oxidation, carburization and other types of high – temperature corrosion.
Specialization
| | |
| --- | --- |
| Standard | ASME/ANSI B16.9, ASME B16.28, MSS-SP-43 |
| Size | Seamless Butt Weld Fittings: 1/2″ – 10″, Welded Butt Weld Fittings: 1/2″ – 48″ |
| Specification | ASTM B366 / ASME SB366 |
| Class | 150#, 300#, 600#, 900#, 1500#, 2500#, PN6, PN10, PN16, PN25, PN40, PN64 |