Duplex Steel Buttweld fittings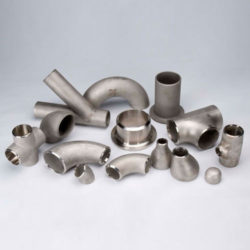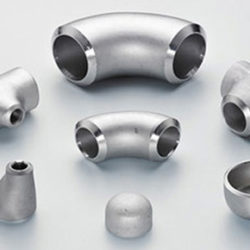 Duplex Steel Buttweld fittings | UNS S31803, S32205
Duplex Steel S31803 Elbow Butt Weld Pipe Fittings is stainless steel is a stainless steel whose design enables combining improved resistance to pitting, high strength, stress corrosion, crevice corrosion and cracking.
Nine Piping Solutions offers a wide range of Duplex Steel S31803 / S32205 Butt Weld Pipe Fittings, which is manufactured at par with the international quality standards making use of high-grade steel.
Duplex Steel S31803 Reducer Pipe Fittings resists chloride environments and sulphide stress corrosion. Meanwhile, these Duplex Steel S32205 Cross Pipe Fittings are also being offered in different sizes and shapes to our customers. Duplex Steel S31803 Bend Butt Weld Pipe Fittings will often perform well in environments which cause premature failure of austenitic grades. Although Duplex Steel S32205 Stub End Butt Weld Pipe Fittings has good high temperature oxidation resistance, this grade – like other duplex stainless steels – suffers from embrittlement if held for even short times at temperatures above 300 Degree C.
Specialization
| | |
| --- | --- |
| Standard | ASME/ANSI B16.9, ASME B16.28, MSS-SP-43 |
| Size | Seamless Butt Weld Fittings: 1/2″ – 10″, Welded Butt Weld Fittings: 1/2″ – 48″ |
| Specification | ASTM A815 / ASME SA815 |
| Thickness | 5s, 10s, 40s, 80s, 10, 20, 40, STD, 60, 80, XS, 100, 120, 140, 160, XXS available with NACE MR 01-75 |