Alloy20 Buttweld fittings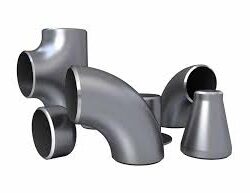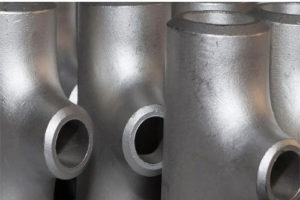 Alloy20 Buttweld fittings | ALLOY 20
Specifically to withstand sulfuric acid, these Alloy 20 Tee Butt Weld Pipe Fittings' nickel, chromium, molybdenum and copper levels all provide excellent general corrosion resistance. Our Alloy 20 Pipe Reducer (UNS N08020) is an austenitic, nickel – iron – chromium based super alloy with additions of Copper and Molybdenum which provide resistance to hostile environments, pitting, and crevice corrosion.
Nine Piping Solutions a wide array of Alloy 20 Pipe Fittings, where our entire product range is used in varied industrial sectors. There has long been a debate on whether these Alloy 20 Dish Cap Butt Weld Pipe Fittings is a stainless steel or a nickel alloy because the nickel content is right on the border of defining it as one way or the other.
These Alloy 20 Pipe Elbow Butt Weld Pipe Fittings is a columbium stabilized material that combines excellent corrosion resistance by means of elevated mechanical properties and relatively easy fabrication. Meanwhile, these Alloy 20 Bend Pipe Fittings are also being offered in different sizes and shapes to our customers, where we as well offer the same at best prices.
Specialization
| | |
| --- | --- |
| Standard | ASME/ANSI B16.9, ASME B16.28, MSS-SP-43 |
| Size | Seamless Butt Weld Fittings: 1/2″ – 10″, Welded Butt Weld Fittings: 1/2″ – 48″ |
| Specification | ASTM B366 / ASME SB366 |
| Thickness | 5s, 10s, 40s, 80s, 10, 20, 40, STD, 60, 80, XS, 100, 120, 140, 160, XXS available with NACE MR 01-75 |